Tyres, wheel alignment and exhausts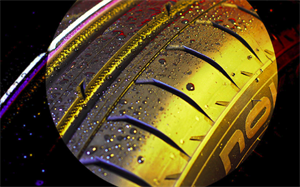 Instead of making the journey over to York or Hull why not shop locally and call Wolds View Garage, Pocklington for competitive tyre and exhaust prices.
Tyres
When you need tyres we offer customers a range from cost effective (budget) up to top-of-the-range branded tyres. We give 3 tyre options and prices - this will include a premium range, a mid range and a budget tyre.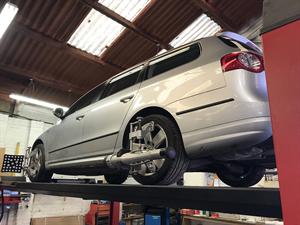 As a fully independent garage we are able to source quality tyres for example we offer Marshal, Avon, Dunlop, Goodyear, Bridgestone, Firestone, Infinity and Pirelli
Remember if you are shopping around for tyres many companies do not quote a 'fully fitted' price. Our fully fitted price includes new valves, balancing, VAT and used tyre disposal. The price that we quote is the price that you pay.
Three dimensional wheel alignment (or tracking as it's more commonly known)

Does your vehicle feel as though it's 'pulling' or 'drifting' to one side when being driving? If so we would recommend a vehicle wheel alignment or tracking check.
If the vehicle alignment is correct it ensures that you get the best possible wear from the tyres and generally makes the handling of the car as per it's original settings. It will also ensure that the steering wheel is centralised. We have recently invested in three dimensional wheel alignment equipment. This new system offers the best possible wheel alignment. The vehicles handling before and afterwards should be noticable. Our customers have commented how much better their vehicle is handling after being aligned correctly.
The time allowed for wheel alignment is approximately 40 minutes. If you own a BMW, Range Rover, Mercedes or a 4 wheel vehicle the wheel alignment can be more complicated so please allow at least 1 hour for the alignment to be carried out.
---
©2020 Wolds View Garage, Pocklington, York YO42 2DG
Tel: 01759 307770