Air conditioning service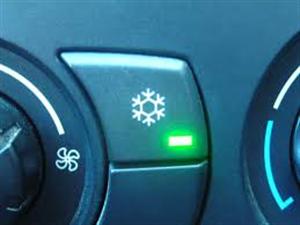 Car and van Air Conditioning repairs and servicing.
Here at Wolds View Garage we offer professional service to service or repair your vehicles air conditioning.
Why have your Air Conditioning serviced?
•Internal air system not cold enough
•Windows taking a long time to demist
•You suffer from headaches or itchy nose
•Bad odour or smell inside the cabin area
Your Air Conditioning system loses at least 15% of it's refriferant every year. So after 3 years with no Air Conditioning service your system will be 45% ineffective.
The Air Conditioning system can also cause a build up of bacteria and fungus (hence the odour) inside the core of the unit. The fuel consumption may also be affected as the air conditioning pump has to work harder to work the system.
We recommend that your air conditioning is serviced every 18-24 months
Did you know that you can use your Air conditioming in the winter months to help demist your windscreen. It will demist your windows far quicker than using your conventional internal heater.
To carry out an Air Conditioning service you have to be suitably qualified - Our technicians receive training to ensure that we follow all goverment guidlines in carrying out this procedure to the correct standards.
If your air conditioning system is inoperative it may be because there is a componant failure causing a gas leak. Here at Wolds View Garage we will check over the air conditioning system before we carry out the service. If there is evidence of a leak you will be wasting your money by regassing the system as the new refridgerment will simply leak out. We will inform you if the system will hold the gas and if so we will carry on with the service. We will carry out a deodoriser after the service has been completed to freshen up the cabin of the car.
---
©2020 Wolds View Garage, Pocklington, York YO42 2DG
Tel: 01759 307770