Computer Diagnostics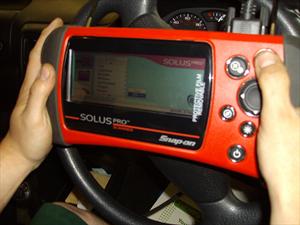 Modern cars are fitted with an on-board computer to monitor electrically run systems. To enable the car to run efficiently the on-board computers have to be fully functioning.
If the vehicles computer register a fault with any electrical item or sensors a warning light will normally appear on the dashboard. This warning light alerts you to obtain a computer test to investigate the problem.
Wolds View Garage have full computer diagnostics equipment on-site for reading and diagnosing electrical and computer faults.
We are constantly up-dating our equipment and software to ensure that we offer the very best diagnosis for your vehicle.
Our technicians attend regular training courses and seminars to up-date their knowledge in this ever changing market.